Sidiou Group
Sidiou Group Anniou 3.7V 2200mAh Heating Socks for Women Men Electric Heated Socks Rechargeable Battery Powered Winter Warm Outdoor Skiing Cycling Hiking Thermal Socks
Regular price
$30.99
Sale price
$52.99
Unit price
per
---
Share this Product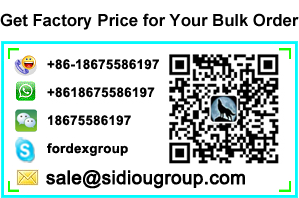 E-mail: sale@sidiougroup.com
Features:
- High Temperature: The heating wire is in the front foot position, which quickly feels warm and not afraid of cold.
- Adjust the Level Comfortably: Adjust the temperature according to your needs. The 3 LED lights of the lithium battery flash when charging, and the 3 LEDs are always on when it is fully charged. It can be used for 6-7 hours.
- Invisible Technology: Built-in non-marking heating system. High elasticity, high ductility, double-layer thickening and velvet. Suitable for tall, short, fat and thin people and can be worn by men and women.
- Waterproof Treatment: No fear of washing, just take off the battery. The socks adopt waterproof treatment for the power interface.

Specification:
Model Number:SDO-Y202
Name: Electric Heating Socks
Color: Black, Gray
Material: cotton, far-infrared heating film
Heating part: forefoot
Size: free size (the socks are elastic and can be stretched)
Product voltage: 5V
Battery voltage: 3.7V
Battery capacity: 2200MAH
Weight: about 99.2g

Instructions for Use:
1. Put on the socks, put the battery in your pocket, and connect the battery to the power cord.
2. Long press the button on the battery to start heating, and the socks will heat up immediately.
3. Opening method: long press the power for 2-3 seconds, short press the switch to adjust the temperature to meet the needs of different groups of people.
Heating temperature: high-level to 50 degrees Celsius, 3 indicator lights; mid-level 45 degrees Celsius, 2 indicator lights; low-level 40 degrees Celsius, 1 indicator light
Charging time: The battery needs about 3.5 hours to fully charge

Packing List:
1*Electric Heating Socks
2*Rechargeable Lithium Batteries
1*Charging Cables

Notes:
Due to the lighting effects and shooting angles, there is color difference in the product, please understand.
---