Sidiou Group
Sidiou Group Anniou Apron Custom Logo Pattern Restaurant Apron Waterproof Antifouling Chef Work Pet Shop Bar Cafe Beauty Nail Salon Sleeveless Aprons With Big Pockets
Regular price
$5.99
Sale price
$8.99
Unit price
per
---
Share this Product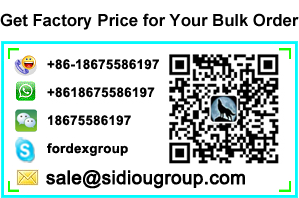 E-mail: sale@sidiougroup.com
1: The product supports English custom design, OEM printing patterns, various color pattern photos, and you need to consult the seller for customization.
2. The apron does not include custom price. If you need to customize, you need to buy a custom link for LOGO printing processing fee, please contact the seller to check the price.

3: When you order the product but don't leave a message, we will contact you, if you don't reply after three days, we will send a solid color apron, I hope you can understand. Ships according to the color you purchased.
4: Suitable for various occasions, hotels, bars, cafes, restaurants, car washes, rural areas, barber shops, hair salons, manicures, beauty. give gift

5: Function: This product is a customized product, non-quality problems, will not be returned.

6: Buyer font pattern. Provides original design pattern files. There are no design pictures in this store. You need to provide it yourself. If the picture is not clear, it cannot be customized. Please leave a message, we will contact you,thank you!
---