Sidiou Group
Sidiou Group Anniou Custom Battery Heated Jacket Winter Heating Jacket For Women Long Coat Electric Heated Clothing USB Intelligent Heated Coat
Regular price
$69.99
Sale price
$79.99
Unit price
per
---
Share this Product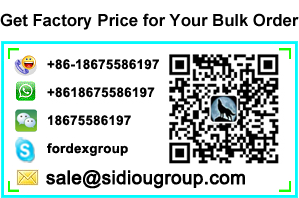 E-mail: sale@sidiougroup.com
Features:
1. long, loose design, more cold resistance, men and women wear.
2. the fabric has the function of splashing water, the interior material is heat reflective fabric, and the lock is warm.
3. heating film and switch upgrade, abdomen, back, collar has heating function, the internal heating components use the Japanese imported carbon fiber wire, non conductive, heat stable, long service life; switch is upgraded to double control, can be adjusted before and after heating at will.
5. after pulling out the power supply, the clothes can be washed and machine washed without leakage.
6. the whole dress is made of YKK zipper, which highlights the quality.
7. the hat adopts reflective design. Night walking is safer on the road.
8.YKK zipper has a stronger sense of quality.
product description
1.Internal fever piece parts adopt imported carbon fiber, no radiation, heat stability, long service life
2.Access charging treasure, long press the chest can start heating, three temperature control, a light will change
3.Switch is double control, position control in the left front abdomen heating, in heating control collar, and back on the right
4.Red light- high temperature heating,
5.bule light- heating Medium temperature
6white light -heating in low temperature
7.Pull out the power supply, clothes can be washed, machine wash, no leakage
8Joint points in the process of heating, on the human body, play a role in hot compress, is a new
type of outdoor clothing
notice:
1.Fever do not use the need to remove the power supply for a long time
2.hot suit shall not use hot water or alkali washing acid detergent
3.must pull out the power supply before washing
4.fever clothing please turn off the power to stop using immediately if encounter in the rain
5.time according to charging treasure to actual size
---