Sidiou Group
Sidiou Group Anniou Electric Heat Glove Adjustable Temperature Heated Gloves Motorcycle Riding Thermal Ski Gloves
Regular price
$32.99
Sale price
$42.99
Unit price
per
---
Share this Product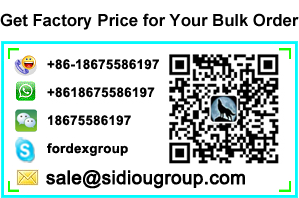 E-mail: sale@sidiougroup.com
Details
Model Number: SDO-ST1730
Product Type: Heated Ski Gloves
Material: Polyester, Waterproof material
Age Group: Adults
Size: One Size
Color: Black
Gender: Men, Women
* 100% brand new and high quality.Material: Faux Leather & cotton blended.Shell of incredible durability and protection.
* Battery Powered Heated Gloves Electric Hands Warming for Outdoor Skiing Cycling Motorcycle.Applications: This heated gloves an worn by many people who enjoy outdoor sports, such as skiing, snowboarding, snowmobiling, sledding, riding motorcycles and bicycles, and by those people who work outdoors , and by those people who suffering from the cold winter.
* The Warming Textile Heated Insulated Gloves are the winter gloves, ready to tackle any winter condition or cold-weather
activity you can conjure up!
* The gloves not only protects your hands from snow and ice, but actually heats them to the tips of your fingers, for
long-lasting warmth and comfort.
* Carbon fiber heating , optimally placed in the hand for quick warm-up and even distribution of heat across the hand and
fingers. Breathable membrane built in protects hands and system from harsh conditions.
* Offers up to 8 hours of comfortable warmth from harsh winter weather.
* First install qualified AAA new batteries into the battery box, each battery box is installed in 3 sections, and installed in
the positive and negative direction on the battery box. After installing OK, cover the battery box. (battery not including)
* Connect the DC plug of the electric heating product to the DC buckle of the battery case, and the power switch on the battery box to ON. At this time, the power operation indicator lights up and is red, and the battery is turned on .
* Press the switch for 3 seconds, the red light is slightly weak, indicating that the switch is in the preheating protection of
the breath, the default high temperature (continuous heating), the product will slowly heat up in 1 minute until it is
* After 55-60 degrees Celsius, the temperature is automatically constant. After five minutes, it will automatically turn into the middle temperature. The white light is always on. (At this time, if the switch is manually pressed for less than 5 minutes, The second white light will be on.)
* At the time, the temperature is about 45-55 degrees. Press the switch again and the blue light is always on, enter the low
temperature file, the temperature is about 40 degrees, press the switch again and turn it to red light, enter The high
temperature file, this loop. Long press the switch for 3 seconds to shut down, the LED has no change (if the current mode is red, when the switch is pressed for 3 seconds, the LED will not change color, but all LEDs will be off)
---