Sidiou Group
Sidiou Group Anniou Intelligent USB Heating Pants Electric Heated Warm Pants Casual Sport Pants Plus Velvet Carbon Fiber Electric Heated Trousers
Regular price
$37.99
Sale price
$45.99
Unit price
per
---
Share this Product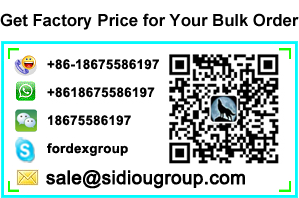 E-mail: sale@sidiougroup.com
Three-level intelligent temperature regulation, it is divided into warm gear 45 degrees Celsius, comfortable level 35 degrees Celsius, energy saving level 25 degrees Celsius.

Carbon fiber filament heating, fast heating, foldable, washable, high temperature resistant, anti-pull, anti-break.

Resisting the cold in winter, it features mobile power charging and heating functions, carbon fiber heating sheet heating at the abdomen and knee part.

Plus Velvet lining inside, fluffy and soft, good insulation effect. Washable, hand wash or machine wash, tight elastic design, adjustable design.

Ideal Choice For Winter Sports, it's suitable for outdoor activities, mountain, camping, hiking, skiing, fish, hunting or office everyday and autumn and winter.
Product Information:
Product Name: USB electric heated warm pants
Material: 95% Cotton 5% Spandex(Plus Velvet Lining: 95% Polyester 5% Spandex) + carbon fiber heating sheet
Features: mobile power charging heating, adjust the temperature through three levels, abdomen and knee part carbon fiber heating sheet heat, protect the joint.
The warm option is about 45 degrees, the comfort option is about 35 degrees celsius, and the energy-saving option is about 25 degrees celsius.
Size(Elastic Waist): XS, S, M, L, XL, XXL, XXXL
Men Size:(cm/inch)
| | | | | |
| --- | --- | --- | --- | --- |
| Size | Length | Hip | Waist | Foot Circumference |
| XS | 97cm/38.2" | 92cm/36.2" | 63cm/24.8" | 24.4cm/9.61" |
| S | 98cm/38.6" | 96cm/37.8" | 66cm/26.0" | 26cm/10.2" |
| M | 99cm/39.0" | 100cm/39.4" | 69cm/27.2" | 27.6cm/10.87" |
| L | 100cm/39.4" | 104cm/40.9" | 72cm/28.3" | 29.2cm/11.50" |
| XL | 101cm/39.8" | 108cm/42.5" | 75cm/29.5" | 30.8cm/12.12" |
| 2XL | 102cm/40.2" | 112cm/44.1" | 78cm/30.7" | 32.4cm/12.76" |

Women Size:(cm/inch)
| | | | | |
| --- | --- | --- | --- | --- |
| Size | Length | Hip | Waist |  Foot Circumference |
| XXS | 94cm/37.0" | 84cm/33.1" | 60cm/23.6" | 12cm/4.7" |
| XS | 95.5cm/37.6" | 88cm/34.6" | 63cm/24.8" | 12.8cm/5.04" |
| S | 97cm/38.2" | 92cm/36.2" | 64cm/25.2" | 13.6cm/5.35" |
| M | 98cm/38.6" | 96cm/37.8" | 67cm/26.4" | 14.2cm/5.59" |
| L | 99cm/39.0" | 100cm/39.4" | 70cm/27.6" | 15cm/5.9" |
| XL | 100cm/39.4" | 104cm/40.9" | 73cm/28.7" | 15.8cm/6.22" |

Product Feature:
1. Built-in heating module. Intelligent heating
2. Infrared heating, no harmful radiation, stable performance, safe and reliable, environmental protection and energy saving, soft and comfortable
3. One key to heat up, three temperature control, intelligent heating

Package includes:
1*USB Heating Warm Trousers (package not included power bank)

Washing instructions:
Remove the mobile power supply, add neutral detergent and wash it by hand. Do not force it or beat it. Allow the washed clothes to be naturally ventilated and dried before use.
The highest washing water temperature is 30 degrees Celsius
Do not bleach, do not iron, do not dry clean, can be hand washed, machine washable
Hang dry and do not wring out by hand.

Note:
1.Do not use for a long time, please do not connect to mobile power
2.Do not use high temperature water or strong acid detergent
3.Forbidden to use electricity for wet clothes, Please turn off the power and stop using if cloth is wet
4.Use time depending on the capacity of removable charge
5.This product needs to be connected to mobile power when it is heated (need to prepare by yourself)
---