Sidiou Group
Sidiou Group Anniou Ladies Casual Warm Woolen Hat Knitted Hat Fashion Outdoor Solid Splice Hats Hollow Crochet Knit Holey Beanie Cap
Regular price
$15.99
Sale price
$25.99
Unit price
per
---
Share this Product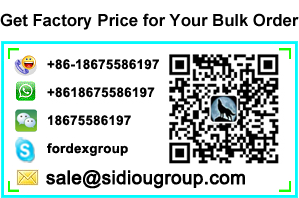 E-mail: sale@sidiougroup.com
Details
Product name:Knitted Beanie Cap
Model Number: SDO-MZ1129
Gender: Women, Ladies, Girls
Material: Polyester, Knit, Polyester
Pattern: solid color
Color: black, red, beige, light gray, coffee
Size:One Size,Stretchable
Funtion:Keep Warm
Season: Autumn, Winter
Washing recommendations
1. Wash with cold water, not hot or warm water, otherwise the cap may fade or become dehydrated, as long as the amount of water can immerse the cap
2. To wash woolen knitted hats, it is best to use a detergent specifically for washing woolen fabrics, otherwise, you can also use a mild detergent without additives such as bleach. The powdered detergent can be directly dissolved in water, so the washing effect is the best.
3. If it is just regular washing, just soak the hat in water for 30 minutes. If the hat is stained with mud or stubborn dust, then you may have to soak overnight.
4. Rinse the hat. Take the cap out of the water, then turn on the tap water and use a larger stream of water to rinse off the detergent. Remember to rinse with cold water until the hat no longer sticks to your hands and you can't see any foam.
5. Squeeze out excess water. Squeeze the water dry with both hands, then place the hat on a clean dishcloth and gently pat until no water drips down. Do not wring dry, otherwise the hat will be twisted and deformed
6. Let the hat dry. Dry the knitted hat in a well-ventilated place, shape it, and then lay it flat on a towel. If you want the hat to dry faster, put the electric fan aside to blow it, but never turn on the hair dryer and blow it with hot air. Otherwise, the hat is easy to shrink. Similarly, hats should not be placed in direct sunlight.
---