Sidiou Group
Sidiou Group Anniou Women Intelligent USB Heated Pants Rechargeable Insulated Pants Heated Slim Fit Heated Base Layer Pants For Winter Camping
Regular price
$45.99
Sale price
$55.99
Unit price
per
---
Share this Product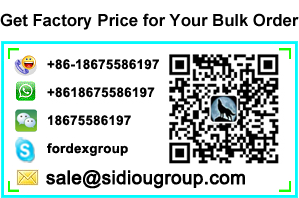 E-mail: sale@sidiougroup.com
Details
Model Number: SDO-KZ1051
Product name: Women heating pants
Material:Spandex / Polyester
Gender:Women
Season: Winter
Color: Black,Grey
Size: L,3XL
Feature:Anti-wrinkle, Anti-pilling, Breathable
Features:


1、Large Heating Area: The carbon fiber filament far-infrared heating with a large heating area. The 4 pieces of heating area for abdomen, knee and waist. The abdominal warmth can effectively resist the attack of cold wind. The knee warmth can effectively relieve leg cold, leg discomfort, etc., The warmth of the waist can effectively relieve the coldness of the lumbar spine, waist discomfort, etc.
2、Carbon Fiber Filaments: The heating through carbon fiber filaments can up to 70°C in 30 seconds.
3、Three-speed Temperature Control: The heated pants have intelligent temperature adjustment. The red light is high temperature 70°C, blue light is medium temperature 60 ° C and the green light is constant temperature 45 ° C. Long press for 3-5 seconds to start or close.
4、Striped Thread Fabric: The fabric is environment friendly and does not fade. The elastic feel is comfortable. The two colors can be worn on both sides. It can be worn on the front and back. It can be worn inside or worn alone.
5、Washing Note: No fear of washing, remove the battery, the power interface is insulated and waterproof, it can be washed and machine washable, and it is recommended to use the laundry bag when washing machine.

Note:
This pant does not include mobile power.
---